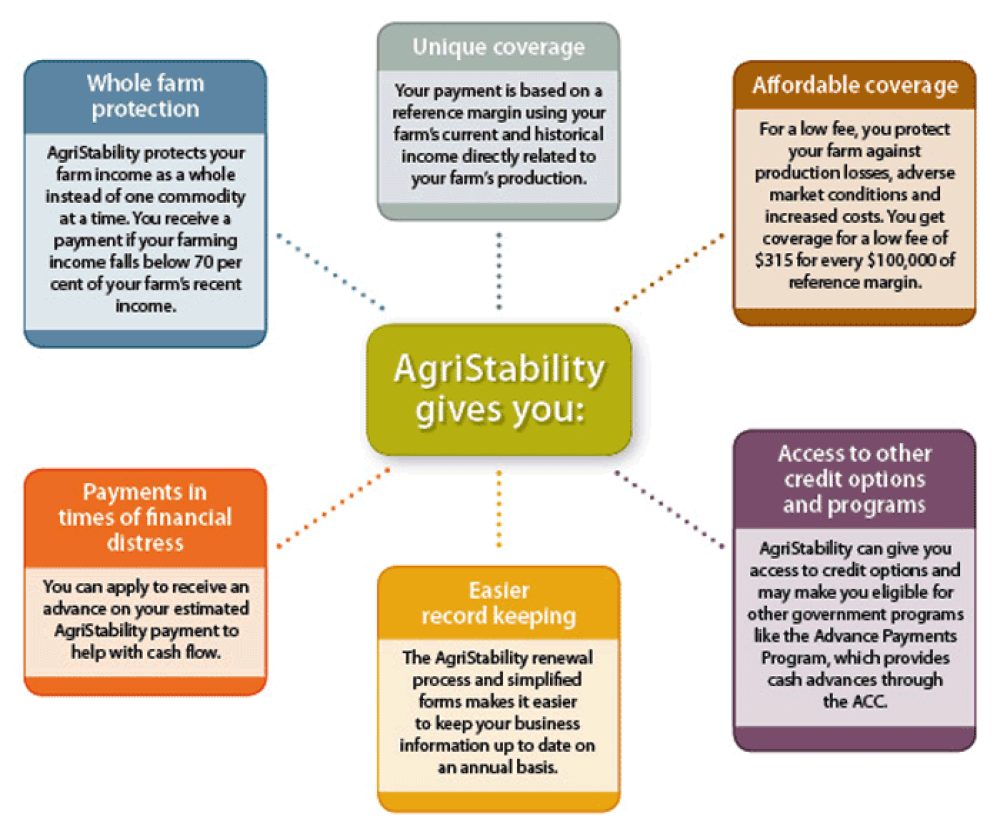 Why should you be part of Agristability?
"I never get anything out of that program." "I had a huge loss in XXXX and I still didn't get anything out of the program." "It's too costly."
These are all common answers for why a farmer or rancher chooses not to participate in the program. But there are reasons to participate, even if you don't get a dime from the government due to farm losses.
As time goes on, the government has built more and more programs on top of the Risk Management programs beginning with AIDA and NISA in the 90s. More often than not, these programs have been intertwined such that you have to take advantage of all the available programs in order to qualify for payments from Agristability.
One such program is the Cash Advance program. Built upon the program originally developed for wheat and barley producers, this program loans up to $100,000 interest free for up to a year based on stored commodities. See here for a history of the program in Western Canada. In 2006, the program was expanded to livestock and herein lies the benefit of Agristability. One of the requirements of the Cash Advance program is to be part of Crop Insurance or to be part of the Agristability program. By paying the Agristability fee and filing information with the government, you can save yourself thousands of dollars in interest costs, ensuring that your farm has working capital to pay for inputs or replace short term borrowing costs.
The other reason to participate is a risk management one. If you are a livestock producer there are very few insurance options to ensure that you are covered in the case of a disaster year (whether it be falling prices or abnormal deaths). Agristability acts (in conjunction with price insurance) as an insurance program to ensure that livestock producers aren't left without support in a disaster year.
While there are other reasons, these are the two most important reasons to be part of Agristability. If you have any questions, contact us and we can help you make the decision.